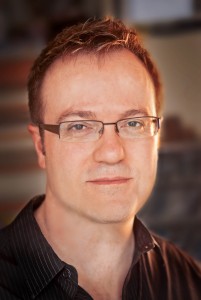 After a successful career as a recording artist, studio musician, producer, and vocal coach, Spencer Welch is known for his ability to quickly assess a singer's challenges, and prescribe solutions that produce healthy, marketable results. Trained by some of the top voice teachers in the industry, Spencer has been recognized as a Master Teacher of vocal technique by two of the most prestigious certifying programs in the world, including the Institute for Vocal Advancement (IVA) where he is currently the Director of Education.
Based in Vancouver, Canada, Spencer is often called upon to prepare recording artists and actors for studio, concert, theatre and film work. His clients include Juno Award winners and artists signed to Universal, Interscope, Capitol, and Integrity Hosanna.
Prior to establishing the Spencer Welch Vocal Studio in 1997, Spencer toured the US, Canada, and South America for four years as a member of the recording group Rhythm & News on Word Records. He also sang, played keyboards, and produced recordings for legendary artist Randy Bachman. At the 2008 GMA Canada Covenant Awards, Spencer received the Lifetime Achievement Award for his contributions to the Canadian music industry.
From 1997-2013, Spencer was a certified Seth Riggs' Speech Level Singing™ instructor, reaching Level 5 (the highest possible.) For the last five years, he was one of seven SLS™ Master Teachers who trained and certified teachers worldwide. In 2013, Spencer left SLS to co-found the Institute for Vocal Advancement (IVA) an international organization offering both exceptional vocal education and a certification program for singing instructors worldwide.
As a Master Teacher and Director of Education for IVA, Spencer is a leading expert in the field of vocal function and application. He has presented Master classes and teacher training on five continents. Spencer also heads up the development of curriculum that the global IVA teacher community must complete for their certification.
With a life spent on the road and in the studio, Spencer understands the challenges artists face. Whether he is warming up a recording artist before a concert or working with a complete beginner, Spencer is passionately committed to taking singers to a whole new level.