IVA is a worldwide leader in the training of teachers of singing with over 120+ years of experience and thousands of hours of voice lessons and teacher training delivered over the last 30 years.
Our program will help you to understand how the voice works and how you can continually improve your teaching in order to quickly diagnose and fix problems in any voice, helping your students achieve success.
We also train teachers how to develop voices of a professional caliber that can meet the demands of modern careers in singing.
This program is open to all teachers of singing who are interested in training in our instructor certification program, which offers the highest quality vocal education for voice instructors worldwide.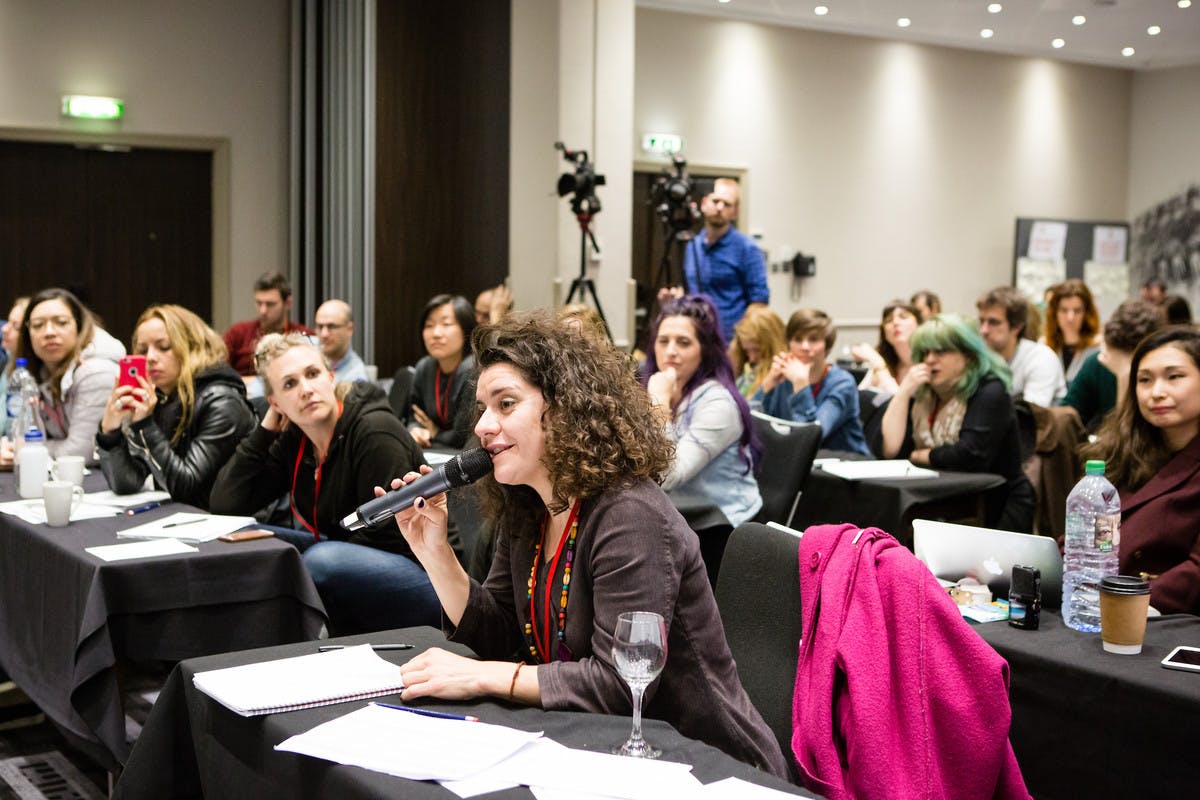 The journey to becoming a Certified IVA Instructor starts with applying as an IVA Student Teacher.
You may also want to look up who your Area Representative (AR) is. Area representatives are responsible for your area, and they can answer any questions you may have about getting certified.
Who is the IVA certification for?
Beginning voice instructors looking for high-quality teacher training and education
Experienced voice instructors seeking professional education to refine their skills and teaching
Voice teachers who are committed to their ongoing vocal and pedagogical development
Benefits of the IVA Program
There is no other organization in the world that offers a wider variety of education specifically for the teaching of vocal development than IVA does.
As an IVA teacher, you will earn a certificate that represents the highest quality vocal education and pedagogy. You will have access to the benefits of our professional organization that strives to serve you and meet your specific needs as a teacher of singing.
You become a part of a network of highly-trained and talented vocal instructors, which provides a platform for your continued growth and education.
As a Certified Instructor, you have access to:
teacher training in person and online
our online network of teachers
and additional online training
In addition, you will have access to education in many areas of singing such as performance, musicianship training, and style coaching across multiple genres of singing.
As a licensed IVA teacher, you will be able to market and promote your teaching with the IVA name and logo.
To apply to join our Certification Program, there are some basic entry requirements that you must meet to be accepted. To apply for admission to the program, you must meet the following requirements:
You must be at least 18 years old
Basic vocal musicianship skills, at the very least the ability to sing a song in tune and time
Have a basic understanding of English - all our training is delivered in English
If you do not meet the criteria, please get in touch with IVA so we can help you.
Things you need to know before you join IVA's Program
You don't need to be teaching singing before you join, we provide the training you need to get started
It takes 12-months to complete the Student Teacher phase of our program
The course is self-paced, you can study at your own pace, but we do provide guidelines on how to structure your education
You can study the entire course online (we hope to offer in-person elements in 2023)
You need to pay a $450 application fee on acceptance of your application
The first year of the course costs $3,457 USD (which includes the application fee)
You will need good basic English skills as all our education is presented in English
We highly advise reading this information guide before you apply as it has everything you need to know in much more detail
Read the IVA Information Guide to see what's involved in being an IVA Teacher.
Complete the online application form. We will send you a confirmation email once we receive your application.
You will receive a confirmation email when your application is approved, inviting you to create a login for the IVA Teachers' Dashboard.
You then pay the one-time $450.00 USD Student Teacher Program Fee (non-refundable).
You will receive your "Welcome Email" after IVA receives your Student Teacher Program registration fee, a copy of the Student Teachers guide, and full access to IVA's online system. You can then begin your IVA teacher education.