Carmel McKiernan
🇮🇪 Ireland
In
2009, Carmel established Limelight Theatrics, her acting and vocal
studio. She is a fully qualified speech and drama teacher and holds the
position of examiner for IBSD. Additionally, she is a fully certified
Vocal Instructor under the Institute for Vocal Advancement (IVA) and
serves as the Area Representative for voice teachers in both Ireland and
the United Kingdom.
At
Limelight Vocal Studio, the focus of lessons is on the singer's
perspective, emphasising the importance of achieving vocal balance
through proper technique. These vocal lessons not only nurture the art
of singing but also inspire students to express themselves through the
medium of song. While having a great voice is important, it is equally
essential to maintain vocal health to deliver consistent, stellar
performances. Carmel's extensive experience has equipped numerous
students with the tools to become confident performers while preserving
their vocal well-being. Carmel also pursues a professional singing
career.
Limelight
Theatrics welcomes students of all ages, starting from 6 years old and
extending to... well, there's no upper age limit. It's never too late to
embark on the journey of learning to sing!
"The only thing better than singing is more singing" - Ella Fitzgerald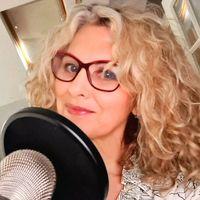 Provides In-Person Lessons
Provides On-Line Lessons
Limelight Vocal Studio
Trim
Ireland
Limelight Vocal Studio
Meath
Ireland