Annie Little
🇺🇸 United States
Hi there! I'm Annie. I help singers and songwriters sing the way they want so they feel more confident sharing their songs.  
Before finding the right training, I, too, struggled with my own voice. There was a frustrating break in the middle of my range that I was constantly trying to hide and my voice would embarrassingly crack during performances. It was heartbreaking, and I was determined to get to the bottom of it.
My experience sent me on an unshakable quest to free my voice and now I want to share that freedom with others. With a focus on vocal technique, mindset, and artistry, I create a safe and collaborative space to help you unlimit your voice.
You may have seen or heard me on TV or in a movie. I was once known as that girl from the Amazon Kindle ads.  I starred in, co-wrote, and recorded the songs that appeared in an international, stop-motion campaign that launched the Amazon Kindle. I've also had a publishing deal as a songwriter, released albums, and had my songs licensed for film, TV, and commercials.  In addition, I've guest starred on numerous hit TV shows, had a supporting role in Academy Award-winning Best Picture film Argo, and have appeared in over 50 national TV commercials as an actress and/or singer.  Currently, you can catch me recurring as Jennifer on Freeform's hour-long drama Good Trouble (a spinoff of The Fosters), and snorkeling in a national TV commercial for the Xeljanz.  
When I'm not teaching, singing, or acting, I'm messing up my kitchen making bath bombs with my 10-year-old daughter, Lake, while our fluffy white dog, Starbuck, (named after Ahab's first mate from Moby Dick) sits at our feet wondering if he can actually eat the bath bombs.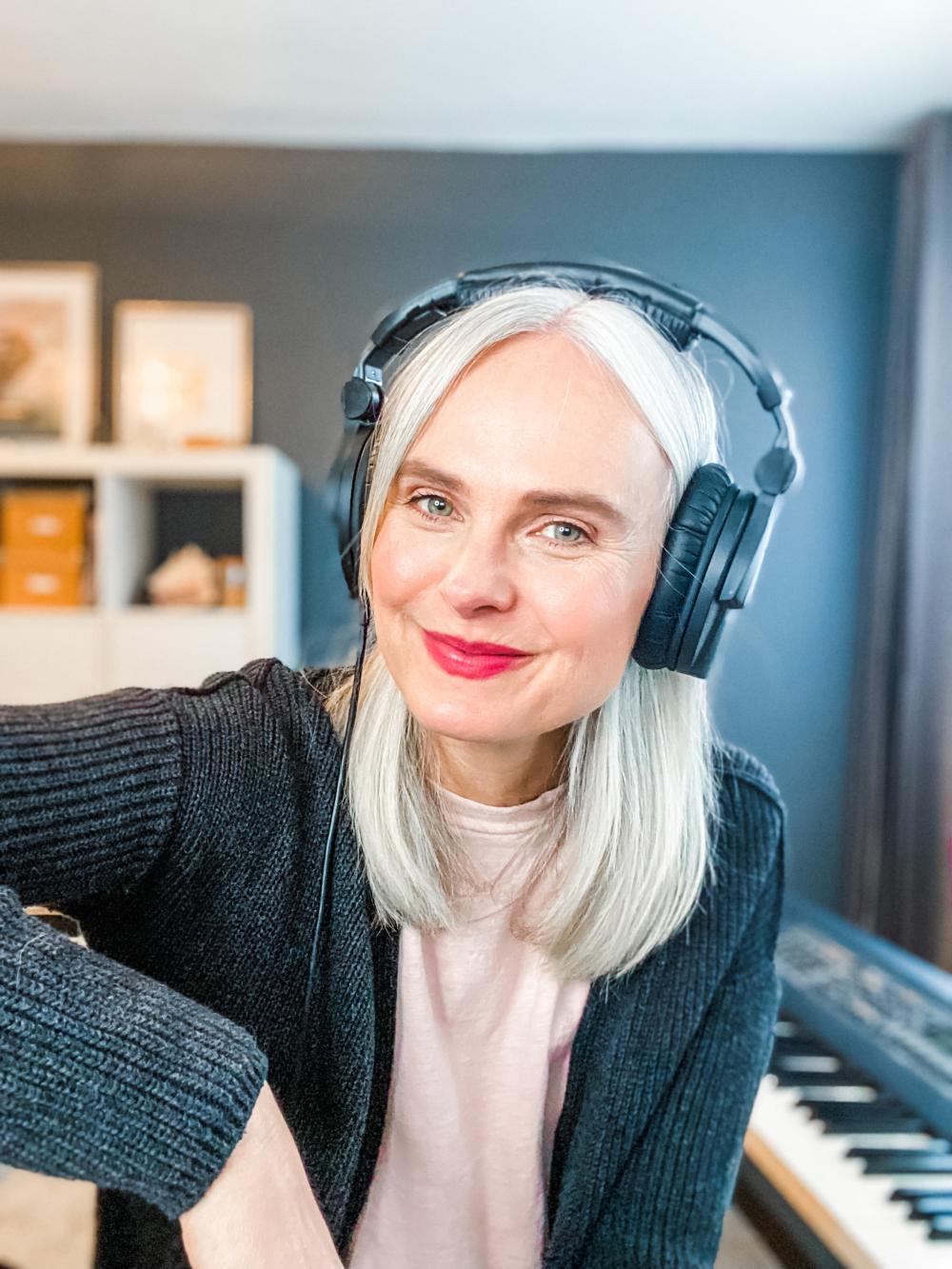 Provides In-Person Lessons
Provides On-Line Lessons
Annie Little Vocal Studio
Studio City
91604
United States