Wendy Tan is a qualified music teacher who graduated from the Trinity College of London. She is also a Mentor Level Vocal Coach under the Institute of Vocal Advancement USA.  With 40 years of combined musical and coaching experience, Wendy's advanced pedagogical knowledge has proven to deliver quick and lasting vocal results. With both classical and contemporary musical knowledge, she is flexible in coaching across all genre of musical styles. 
Her passion is in using singing encounters to impact and change every single life that comes through her vocal studio, and her caring and patient approach makes learning effective and enjoyable. Her clients come to her with a myriad of needs including being recording ready, gaining resilience and stamina for live performances, musical and college entry auditions, winning competitions and more. Being a successful business woman who owns a growing preschool enterprise with schools in Singapore and China, she also provides business consultation and mentorship to vocal coaches and young aspiring artists in the market place. 
Wendy is selective with the vocal coaching works she takes on each year, as she ensures both her business and vocal coaching are managed well. Some of the works she was involved in as a vocal coach include: 
·      New Creation Church Virtual Choir Projects (2020) 
    "It's About The Cross" , "Psalm 91"
·      Rriley's Single "Burn" (2019) 
·      SingaPella (2019) 
·      Child Aid ( Singapore Press Holdings, 2018)  
·      Do you A Capella (2015, 2016, 2017, 2018, Singapore Management University) 
·      The Forbidden City (2017, Singapore Repertory Theatre)
·      The Great Wall Musical (2017, Glowtape Productions)
·      Singapore Defence - The Music & Drama Company Shows (2017, 2018, 2019)
·      The Sam Willow's TakeHeart SG Tour (2016)
·      The Friendship of Town Mouse Country Mouse Musical (2016, Glowtape Productions )
·      Talent Café (2013, Ministry of Community & Youth Services)
·      Fame Musical  (2013, Institute of Technical Education- 2013)
·      National Broadway Company (2012, TheatreWorks')
Wendy is currently the:
·      Personal Vocal Coach to Rriley
·      Resident Coach to VOIX – A premium A Capella group from Singapore Management University (since 2016) 
·      Choir Director of New Creation Church (since 2000) 
·   Music Curriculum Director and Executive Producer of Josiah Montessori Preschools (since 1999) - where she crafts and writes musical art  programmes for young children aged 2 to 6 years old, coaches them in vocals, drama and classical music appreciation, and produces digital learning resources for the programme.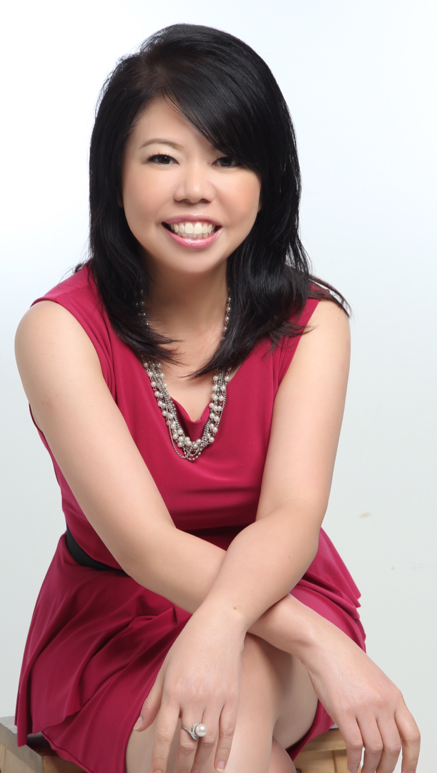 Provides In-Person Lessons
Provides On-Line Lessons
Wendy's Home Studio
Singapore
Singapore