Miyuki is a vocal coach based in Niigata and Nagano.
Studied singing and teaching under Michiko Yokoyama since 2016,
became an IVA certified level 1 instructor in January 2023.
During her school years, she took advantage of her music career to focus on singing and drumming.
She has planned and performed in many events,
singing and performing on stage for over 10 years as rock and gospel singer.
She is expanding her activities by holding choral vocal classes and volunteering to perform at a local community center.
Currently,
she enjoys playing and teaching hard rock and rock music in the Niigata
and Nagano music scenes, and is working hard to establish new fields
such as jazz and classical music.
新潟と長野を拠点に活動するボイストレーナー
2016年から横山道子師のもとで歌と指導を学び、
2023年1月にIVA認定講師レベル1になる。
学生時代は音楽活動を機に、歌とドラムに専念。
イベント企画と出演を数多くこなして、
シンガーとして10年以上歌い、ステージに立ち続けている。
また地元のコミュニティセンターで、合唱ボーカル教室を開いたり、
ボランティアで演奏をしたり活動を広げている
現在、新潟と長野の音楽シーンで、ハードロック、ロックの演奏と指導を楽しみ、
ジャズ、クラッシック等新たな分野を確立するため、日々邁進している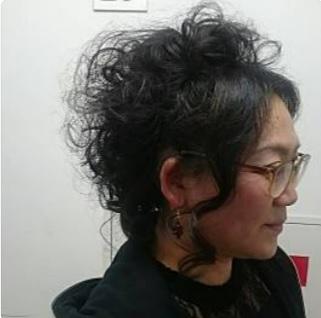 Provides In-Person Lessons
Provides On-Line Lessons
Vocal Discovery
Niigata, Nagano, Ueda
Japan