Guiomar Hidalgo Vicente
🇪🇸 Spain
Cantante  madrileña y amante de la buena música en todos sus géneros. 
A muy temprana edad comienza sus estudios elementales de música en el colegio San Estanislao de Kostka (Madrid) donde forma parte del coro y del grupo de teatro.   Muy influenciada por el Rock y Blues de los años 60 y 70 y  marcada por cantantes como Janis Joplin, Robert Plant, Big  Mama Thornton, Aretha Franklin, Bessie Smith, BIllie Holiday,  entre muchos más.        
Continúa sus estudios de canto y piano en la Escuela Musicry  en Jerez de la Frontera. En 2008 cursa estudios en la Escuela de Música Moderna y Jazz de la Universidad de Cádiz, impartidos por músicos  y profesores de la talla de Manuel Perfumo, José López, Javier Galiana de la Rosa y Juan Sáinz.  Durante el año 2011 amplía su formación  en la Escuela de Artes Escénicas La Ofendida (Diana Civila) tomando clases de técnica vocal aplicada al teatro musical e improvisación con Celia Mur.  Amplía conocimientos sobre Blues y Rhythm and Blues  en la  Escuela de Blues de Madrid (2012).
Continúa aprendiendo nuevas técnicas de canto en la Escuela de Música Moderna 21st Century Music .  Yoga para la voz y canto de mantras con Claudia Leyva. Técnica y proyección vocal con Dani Reus.  
A partir del año 2016 comienza formación vocal IVA con Liliana Aracil y durante 2019-2020 con  Jeffrey Skouson, Spencer Welch, Linda Tomkinson, Irene Shams, Miguel Manzo y Stephani Borm-Krueger. 
Formación con Marcos Guzmán (Doctor en Vocología) de Rehabilitación Fisiológica de la voz.
Desde 2001 forma parte de numerosas bandas (Lunáticos, Longway, Güstoock, Combo de la Escuela de blues de Madrid y Coro Gospel Souldrivers). Con la banda The Grooves (Disco-Rock) gana el  Concurso Nacional de Bandas Distrito de Barajas y participa en festivales como Sonorama, No Sin Música, los conciertos de Radio 3, etc.                                                           Compaginando diversos proyectos musicales. Mind the Zep, consolidada una de las mejores banda homenaje a Led Zeppelin, compartiendo cartel con bandas como God Save The Queen, Pájaro y Bon Scott Band. Colabora con Retroband Systems, banda pionera en ofrecer torneos de videojuegos con en directo; Y participa en proyectos de música electrónica (Neon Lights-Lowfreak).
En la actualidad Instructora Vocal I   en  IVA y  ejerciendo como profesora de canto en Andante Escuela de Música  y Escuela Maria Espejo.                                                                                                                                                                     Siempre en continua formación para ofrecer lo mejor a los alumnos y  que puedan conseguir una voz libre y equilibrada.
Clases presenciales  y online.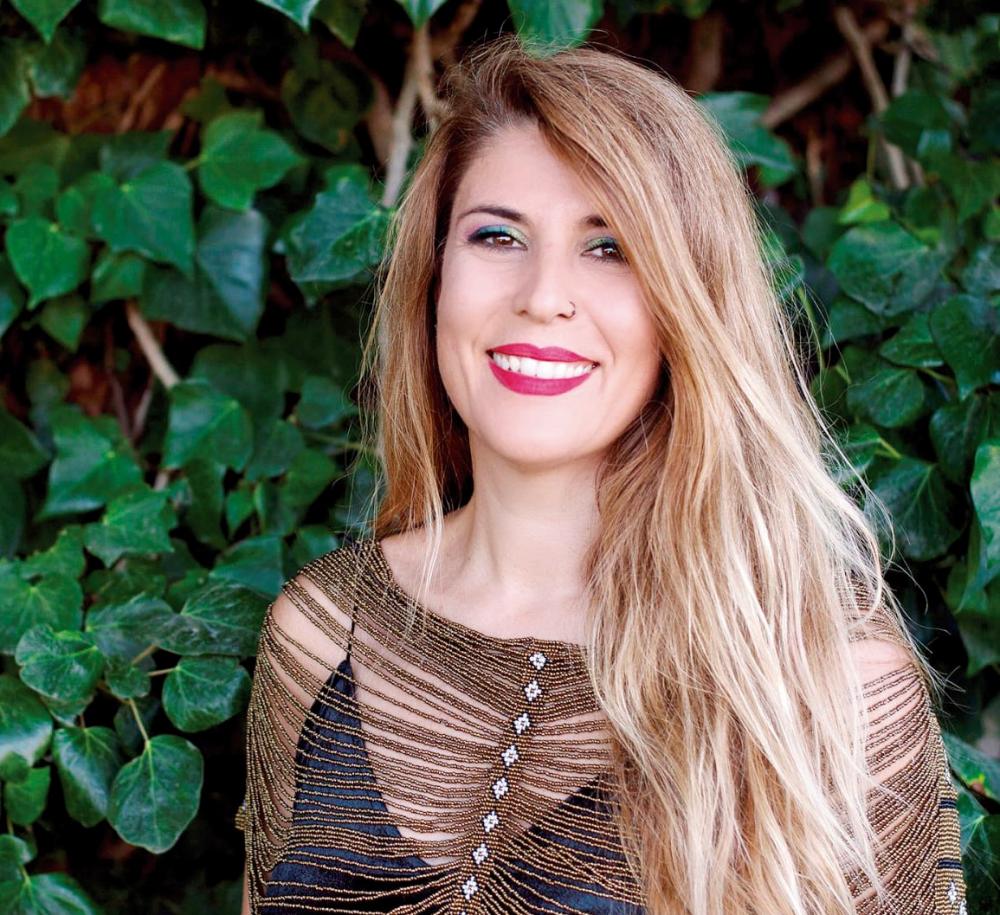 Provides In-Person Lessons
Provides On-Line Lessons