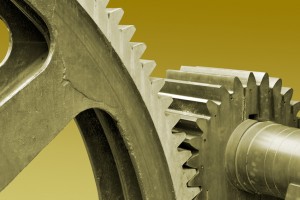 Consider this scenario: one day, you are singing great and then the next day, you can't seem to repeat it; you can't remember what you did to make it happen so easily and sound so good.  Has that ever happened to you?
Basically, good singing technique is using the "equipment" or "instrument" you have well. Once you know how to use your instrument, you'll always have consistency and control over your voice so you know what's going to come out time after time!
Singing songs with emotion, passion and using various styles can sometimes throw our voices out of balance; but if you learn what good vocal balance is and how it feels, you will recognize when you're pushing too hard or going too light, and you'll know how to re-balance your voice by using good singing technique.
Why is technique so important?
Singers don't have frets like guitar players, or keys like piano players.  We don't have a volume knob. In order for us singers to change pitch and volume we have to rely on finding and maintaining vocal balance. Problems start when that balance goes out of whack.  Unbalanced vocal qualities like singing too airy, too husky, too tight, too squeezed, or too pushed, can contribute to throwing your voice out of balance.
What about Vocal Damage?
We've all heard reports of famous singers who cause damage to their voices under the demands of a rigorous touring schedule. Some need surgery. Some never recover completely. Is there something they could have done to prevent this? We think so. The answer is good technique!
So many elements can come into play which place stress on the voice: A rigorous touring schedule, lack of sleep, what you ate or drank, stressing your voice by talking loudly in bars, not being able to hear yourself sing (singing through deficient equipment), smoking, drugs or medications, etc. The voice is a delicate instrument and needs to be used in the healthiest, most efficient way for longevity and stamina as well as for the best sound performance capacity.
Final thoughts. . .
It is important to know what your tendencies as a singer are! If the habits you have now are going to cause you problems in the future, how are you going to know? A well-trained vocal teacher can help you discover your vocal habits.  They can create exercises that will counteract these habits and bring your voice into vocal balance.  This kind of vocal training will pay dividends in your career in terms of longevity, health and flexibility as an artist.
Teachers who are certified by IVA have been thoroughly trained and tested to work with singers of all styles and levels of ability to build and maintain good vocal balance.  To find a certified teacher in your area, or study online via Skype, you can search our online teacher directory.