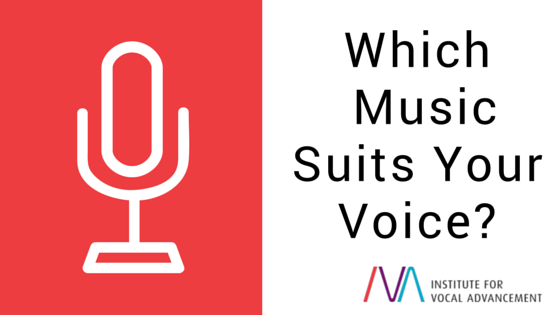 Everyone's body is unique.  Some people have hands better suited to playing the piano than the guitar; others have bodies better suited to ballet than football; and by the same token, voice types tend to be better suited to certain types of music over others.
In the German Fach system voice types are strictly defined, and operatic roles sung only by voices within a particular Fach. Yet, even in non-classical singing it is important to remember the concept of voice type when looking for material to sing. For instance, one voice may be perfect for tender ballads but not as well suited for heavy, rock music no matter how hard or how long the singer trains. Another voice might be a natural Broadway "belter" but can't sing in a "legit" style very easily.
I have worked with a great many singers through the years and I have found what can often make the biggest difference between success and frustration for many is learning the styles of singing that work for them and which do not. There have been many times a singer felt there was actually something wrong with them and they just didn't have enough talent, only to find they had tried singing music that was simply wrong for their voice.  Once we started working music that the voice naturally responded to singing, their voices soared.
Remember, when performing song choice is everything. If a song doesn't sound or feel right in your voice regardless of the key you choose, consider the song may not be right for you. Learning what styles of music work best for your voice can be a huge step in your career. Once you discover what you sing well you may find your voice opens up like never before.
If you have trained for a while and still aren't satisfied with your voice when you apply your vocal technique to music, it's possible it isn't so much a case of you singing the music poorly — you may simply be singing the wrong music!