First and foremost, singing lessons should be about you and your voice, however, they should be well structured and work toward a clearly defined goal.
Good singing lessons involve:
Diagnoses by your teacher on your personal vocal needs
Exercises selected according to the cause and effect principle to direct the lesson to what you need in your voice
An application of those techniques to a song of your choice
If that isn't clear, imagine this:
You wake up one morning and your leg hurts. It's swollen and walking is nearly impossible. You go on the Internet and search for reasons and cures for an injured leg and proceed to try all kinds of home remedies. Not surprisingly, there is no improvement. Your leg feels even worse than it did before.
You finally decide to see a doctor. He takes x-rays, does some blood tests, and gently probes the area around your swollen leg. Then, using the information gathered, makes a diagnosis and prescribes appropriate treatment and medication.
Do you see the difference? The first scenario involved a 'diagnosis' from yourself or novice information from the Internet – from people who have never met you and of course have never looked at your leg. It was basically guesswork.
The second scenario involved someone who was a qualified expert, actual testing, and a diagnosis that will work towards fixing the problem.
Ok, but what does that have to do with my voice?
Diagnosis of your voice by a certified singing teacher, just like a diagnosis of a specific medical problem by a doctor, is critical. How can you expect to become a better singer if you don't actually know what's going on with your voice?
Ok! Why not take one singing lesson and then implement the exercises given to you forever?
Your voice changes and hopefully with singing lessons it will grow stronger. A singing teacher can't give you the same exercises week after week without continuing to assess your voice to see if the exercises are still what you need. Consistent assessment of your voice is essential. By using cause and effect in your lessons your singing teacher can make sure that you get better, fast!
What to expect from your singing lessons: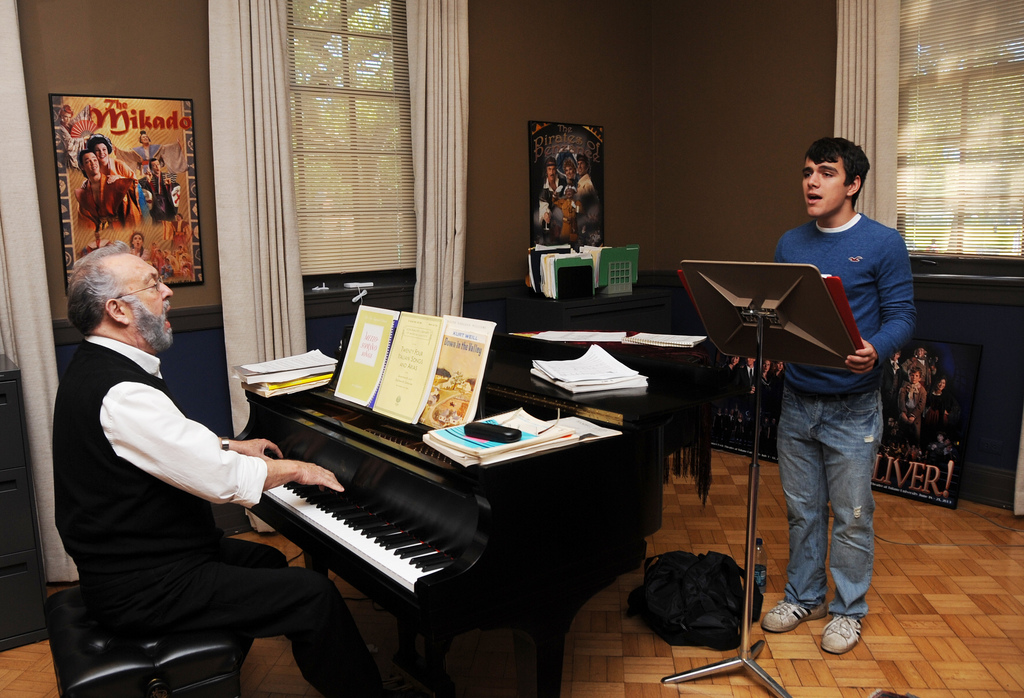 Singing, hopefully, but not just singing songs. A good voice lesson provides exercises that are tailored to your voice, exercises that help you improve.
Your teacher should ask: 
what you've done
what you are doing
what your singing goals are for the future
This information is important to help your singing teacher formulate your plan for vocal success.
After exercises, if appropriate, you may move on to singing songs and start to work on applying the techniques you have learned.
But why do we do this?  
Why can't we just sing songs? Because singing songs alone will not fix the reasons your voice isn't perfect yet and why you were looking for voice lessons in the first place. Songs might teach you some style and musical skills, but they will surely not show you how to make your voice work properly. Odds are they will do quite the opposite and challenge your voice to its limits.
Well-selected exercises will help fix the problems, build strength and flexibility in your voice and start you on the path to becoming a better singer. You will be equipped with what you need to sing the songs you want to sing.
Regular singing lessons
You wouldn't go to the gym once and expect to have a perfect physique – it's the same for singing lessons.
Singing lessons should happen with regularity. With a good teacher the more lessons you take the better you will become.
You have to invest in your voice to reap the benefits!
What is the most helpful part of your singing lessons? Leave us a comment below and subscribe to our newsletter to get updates!