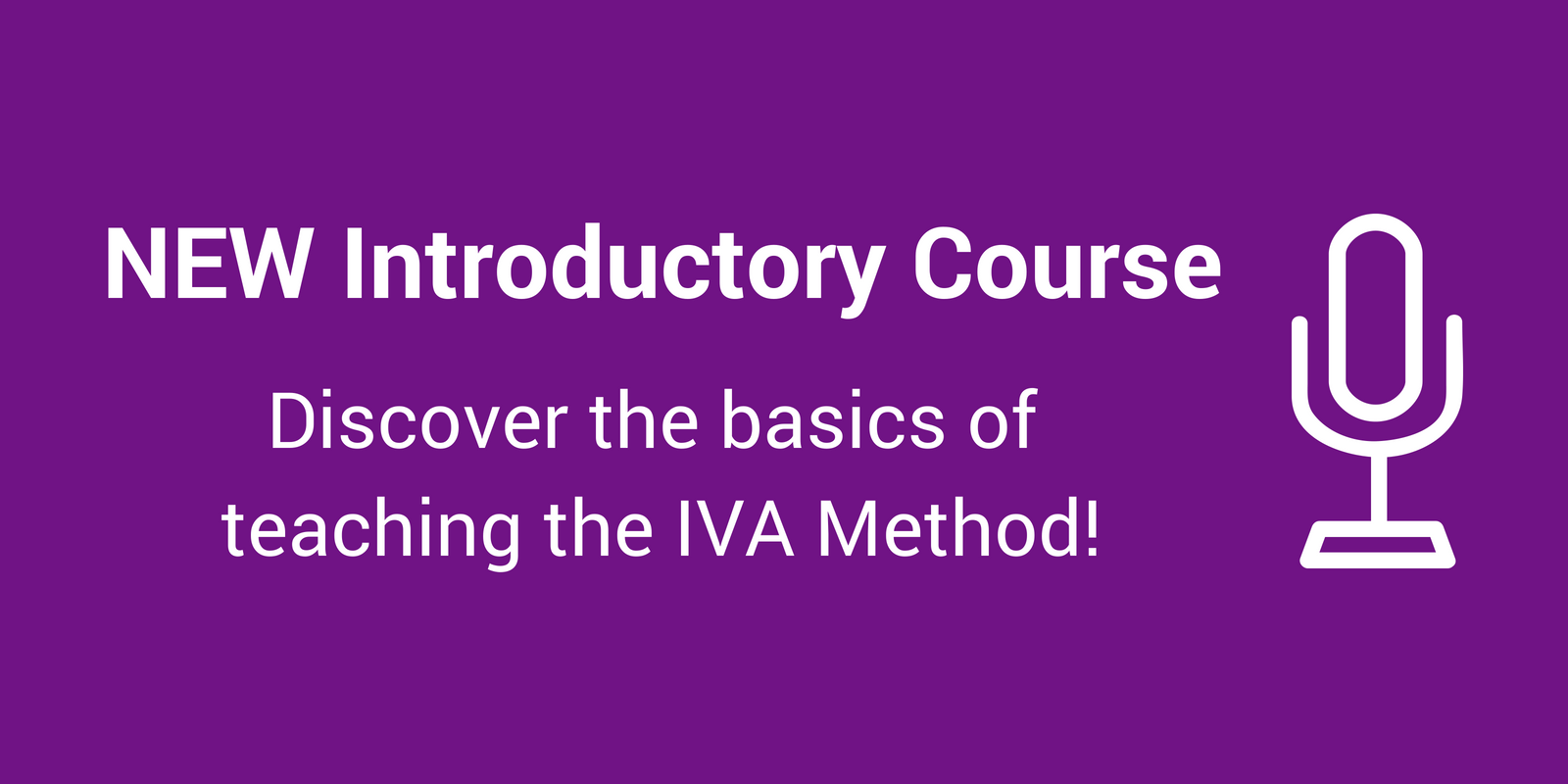 Who this course is for…
This introductory course is ideal for choir directors, new voice teachers, speech-level pathologists, or anyone else who wants to learn about the basics of teaching voice in a successful way.
It's also great for those who aren't sure yet whether they want to focus on teaching voice or for those who have already acquired other vocal education but want to take a look at teaching the IVA Method.
What to expect
The introductory course gives you an overview of the most important aspects of the IVA Method and of being a singing teacher. Here are some of the things you will learn:
how the voice works and the role that good vocal technique plays
what role perception plays in singing
what "vocal passages" are
what the tools of the trade are that can enable you to develop voices
how to apply vocal technique successfully to songs
how to create a basic structure for a voice lesson
how to make vocal technique and vocal style work together
and much more . . .
You also don't need to worry about this course being nothing but a lecture. We believe that teaching singing is an applied science, so all theoretical principles explained throughout the course will be followed by practical examples. The course instructors will use demo students for this purpose.
All introductory courses are taught by a handpicked group of voice teachers called the IVA Ambassadors. All of them are highly qualified singing teachers with many years of experience in their jobs.
Dates: Tuesday, July 10th and Wednesday, July 11th 2018
Times: 10:00am – 2:30pm GMT (includes 30 min lunch break)
Venue: Heather Baker Singing Studios, Unit 2a Longworth House, Chapel Street, Wincham, Northwich