Temperatures are dropping, the air is dry and brisk; it's officially winter! 
Cold weather can be a problem for singers: central heating, dry air, coughs, sore throats and colds can wreak havoc on the voice, but there are some easy ways you can counteract the winter chill and keep your voice healthy. 
Here are our top 10 cold weather tips for singers:
1. Hydrate
Have you noticed that during the winter your skin is drier than any other time of the year? The combination of cold, dry air with brisk winds and central heating are a one-two punch, which contribute to dry skin. Now imagine what that combination is doing to your throat. 
When dehydrated vocal folds are less flexible and don't work as well. One of the easiest remedies is drinking lots of fluids – and holiday champagne doesn't count!  Drink plenty of water.  
2. Drink warm drinks for vocal health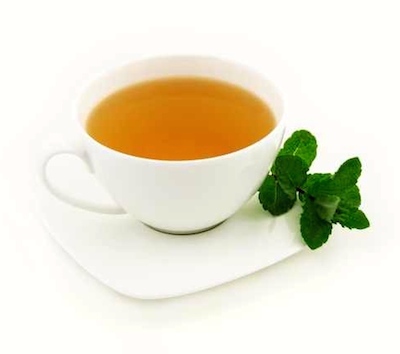 Nothing is better on a cold day than a hot drink to help you keep warm. And hot drinks have a second benefit; they are great for your throat. Hot drinks warm your throat and help keep your vocal folds limber. 
Great choices for singers:
Any herbal tea without caffeine
Any non-citrus fruit tea without caffeine
If you do drink coffee or hot tea with caffeine make sure you drink one glass of water per cup of coffee or tea to help counteract the dehydration your body experiences from the effects of caffeine. 
Another warm drink bonus?  Honey! Add a little honey to your tea to soothe your throat .
3. Wear a scarf
We've talked a lot about the importance of keeping your throat warm, but we haven't discussed the most obvious way to do so – try wearing a scarf. There really isn't much else to say. Without a scarf your throat is cold, with it your throat is warm. Wear a scarf – enough said. 
4. Do your vocal warm-ups 
When the weather is cold you should take extra care to warm up your voice before singing. Don't be surprised if you need more time to warm up in cold weather, this is totally normal. It's even a good idea to let your body warm up first and then warm up your voice. If you're coming inside from strong winds and snow into warm, heated air, allow your body a few minutes to warm up and then begin your vocal warm-ups.  
5. Central Heating/Air is not a singer's best friend
Central heating/air is necessary but not good for your voice. On one hand you don't want to freeze in your own home, but also, all that heated, dry air is not good for your voice. 
So here are some things to help:
Clean your radiators and filters – get rid of dust and general gunk that you wouldn't want to breathe.
Use a no-heat humidifier to add water vapor to the air 
If you don't have a humidifier, a bowl of water on top of the radiator or near a heat source is a good option. 
How about a mini-spa in your own home? All you need is a bowl of hot water (hot enough that it steams), and a towel. Place the towel over your head and lean over the bowl. Breathe in the moist air and enjoy!
6. Sore throat? Don't sing!
This one is a big 'duh but it's still worth saying – if you're sick and your throat hurts, please don't sing. If it hurts to sing then that's a sign your vocal health is compromised, so take a break. You don't want to risk causing long-term or even permanent damage to your voice. 
Just as you wouldn't run a race with a broken leg, don't sing with a sore throat.
7. Breathe through your nose
It can be tough to remember this tip, but when outside in the cold weather do your best to breathe through your nose. Breathing through your nose is beneficial and here are some reasons why:
Your nose catches dust and pollen particles and stops them from entering your vocal tract
The nose moisturizes the air as it passes through your nasal cavity
Breathing through your nose warms the air as it passes before it hits your vocal tract, lessening any drying effects from cold air
8. Sleep
Here's one we all enjoy. Whether it's summer or winter it's always a good idea to get plenty of rest to allow your body to heal itself. 
9. Party Wisely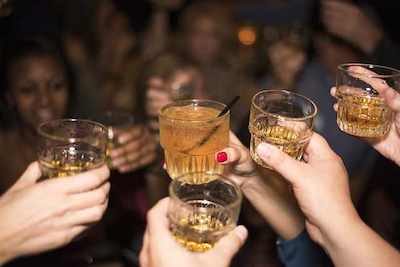 No one wants to miss a social event so if you are going to party here are some smart ways to have fun and protect your voice. 
Stay clear of loud speakers, avoiding temporary tinnitus
NO SHOUTING! If the music is loud in a club it can be tempting to try to talk over it – and you wake up the next morning sounding like Donald Duck. It's not worth it. Don't try to talk or sing over the music.  
Don't overdo the alcohol – it's incredibly dehydrating
Beware the lure of karaoke. While it's fun to belt out a few tunes, if you overdo it you can strain your voice. 
Don't smoke and avoid places with cigarette smoke 
10. Be careful when choosing cold remedies and medication 
Certain decongestants are known to dry the vocal tract and nasal passages. Find something that doesn't cause dryness. If your doctor has prescribed something for you, but you find it dries you out, make sure you drink plenty of water.
One of our favorite common cold-busters is gargling with a salt-water solution. Gargling with your tongue out can help clear your throat and the salt in the water can help clear out some nasty bacteria.
Those are our top 10 cold weather tips for singers. Did we miss something? We'd love to hear what works for you. Leave a comment below and let us know!