Everyone who teaches singing talks about singing technique and how one must learn it, but why is technique so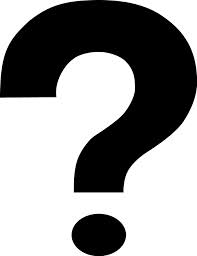 important?
We often hear singers say "If I can just relax and feel the song, I can sing it great." Why can't we just emote, express and expect everything to come out beautifully when we're singing? Maybe for a few, it does. But for most of us, we have to balance the emotion and expression with good singing technique.
Good Singing Technique Results in Reliable Performances
Without a technique you can rely on, problems can develop. You may go for that high note in a song and, while it works great some nights, sometimes it doesn't. The right singing technique can give you consistency so you know how to solve 95% of the problems you get into as a singer!  Even the BEST singers have problems and can easily slip off the mark and develop bad habits. 
Often we see hugely successful stars that cannot sing their own hits with the same melodies or in the same keys as they recorded, cannot finish the tour, or even need vocal surgery to repair a damaged voice. Often these stars, which have so much raw talent, have gone most of their lives without taking regular voice lessons and have never learned proper vocal technique. Without the right "maintenance" anyone can slip into bad habits.
As singers we need to become aware of what our issues and problem spots are, as well as our strengths, and what we need to watch out for. That way we will know when we are on the brink of doing something damaging, such as pushing or straining, and will know how to change mechanically what we are doing.
You wouldn't find a professional athlete who didn't work regularly with a coach of some kind. Why would you treat your voice any differently?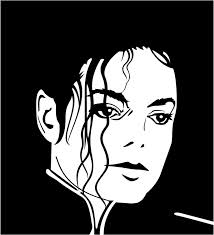 A good example of someone who did take regular singing lessons throughout their life is Michael Jackson. Jackson was able to sing his songs in the same key and with the same effects until the end. When you hear Michael Jackson live he sounded just like the record and that was because he maintained his voice, constantly working on the problem areas so he could perform.
As we get older bad habits can become more ingrained and we can "forget" what we did when we were using better singing technique. While vocal technique will not necessarily provide you with a successful career, it does provide you with the ability to maintain your instrument throughout your life so you're able to give performances that mirror those you gave in your 20s, right up until your 80s and beyond for some people, ensuring that you have a long lasting career!
Good Singing Technique Equals Freedom!
Good singing technique also offers you many more options as a singer. Technique can ultimately give us more freedom, not less, and can be the means to be free to express ourselves as artists, assisting style and expression. How? The voice has to be working well to have the freedom and flexibility to express and hit any note you "feel."
If you're a songwriter you can have more notes to play with, as you're able to sing through a greater range with more consistency. If you're a performer you can feel confident that your voice will deliver time after time.
Isn't that what all singers really want?