You take singing lessons, and you are practicing every day but what should you actually be learning in your voice lessons?
Good Singing Technique
A great singing technique should teach you how to make your voice function in a natural and efficient way. It shouldn't be genre specific, but able to translate into ANY style of singing. A technique that focuses on the sound of a certain genre will very likely cause you to sound inappropriate in other genres. Despite many singers being told, "If you can sing Classical, you can sing anything," in actual fact, many classically trained singers are taught to use their voices in a way that is only acceptable in the classical world.  A similar problem occurs for singers who are trained to "belt" pop-style, pushing their low registers as high as they can go. Those singers will have a hard time, not only singing any other style of music, but they may damage their voices as well.
A connected voice
A great singing teacher, using good technique, will show you how to sing in ALL parts of your voice – not just your head voice and not just your chest voice. You should learn how to move from the bottom of your range to the top without coming across any strain, breaks or changes in quality. Acquiring these skills is the central purpose of learning vocal technique.
If your teacher isn't already helping you to do this, you may need to ask them to focus on that and if they can't help you do that, it might be time to consider finding one who can!
Singing Technique vs Style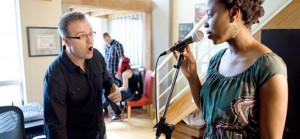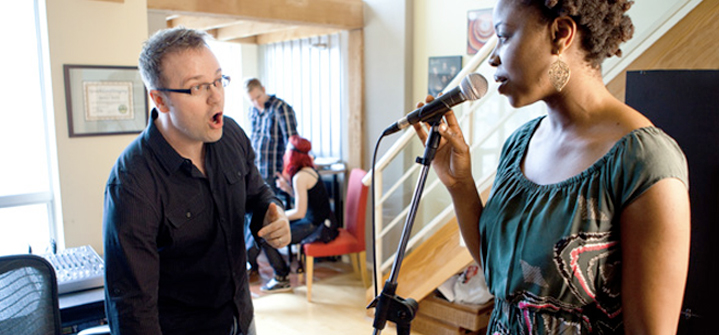 You may come across some singing teachers who don't teach you much singing technique at all. They perhaps teach you a new song each week or listen to you singing a song and make suggestions on where you could get louder or more emotional, without actually helping you fix issues such as cracks or strain (although they may suggest lowering the key, which isn't really fixing anything, just hiding the problem).
You may refer to these teachers more as style or repertoire coaches instead of voice-technique teachers.
While style and emotion are definitely an important part of good singing, proper vocal technique is the foundation you need in order to build great style. Your ability to express yourself the way you want will be greatly diminished with bad vocal technique.
Many of our IVA certified teachers teach lessons via Skype, so have a look at our teacher directory if you're looking for a good singing technique teacher.