Dear Teachers,
IVACON is getting closer and currently we're working to finalize our class schedule.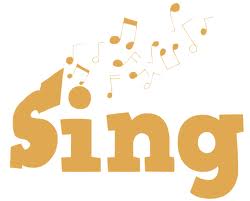 All six (6) of the IVA Master Teachers and our four (4) other Founding Directors will be in attendance at the conference. We have a fantastic line-up of guest speakers, which include: 
Rhonda Carlson
John Fluker
Marisa de Silva
And Chris and Jon Thornham
There are a huge variety of classes that we are developing and considering for our teaching schedule. The list is ongoing so it's subject to change, but below you can see some of the potential choices (this list is subject to change):
IVACON Class Schedule List
Basic Core IVA Pedagogy
5 tone ahs – do you hear what I hear?
The ultimate "Building your Business" Course
Shut up and Sing
Open Mic
Teach and Learn
Master Teacher Q&A
R&B/Pop Style Workshop
Vowels 100 & 200
Consonants 100 & 200
Patterns 100
Assessment 100 & 200
Structure 100
Tool usage 100 & 200
Support/Appoggio
Vibrato
Make the case
Pull a tool out of the hat
Teaching the first lesson
'In other words'
Climbing the IVA Certification Levels – Getting to the next level
Vocal Science 100 & 200
Vocal Science – Acoustics
Performance techniques
Complicated Voices
Teenage Voices/Working with children – as individuals and as groups
Fach/voice types
Sight Singing
Musical Theater
Vocal Technique and Public Speaking
I'm auditioning for American Idol in 2 hours, can you fix my voice?
Mixing in different genres
The Psychology of Teaching and Learning
Dealing with Performance Anxiety
The Alexander Technique
There is going to be a phenomenal amount of education available and many of these classes will be exclusive to IVACON only. Can you really afford not to attend?
Remember to register before February 28, 2014 to save $150 on the registration fee. Visit: http://www.vocaladvancement.com/ivacon-2014-public/ for more details and to register.
We can't wait to see you there!
Best Wishes,
The IVA Directors