Kate Hollands
🇬🇧 United Kingdom
Kate Hollands is a highly qualified singing teacher and singer/songwriter originally from West Yorkshire in the UK. She now resides in Manchester with her husband and her two young boys. Kate has been teaching singing and studying the voice for over 15 years and continues to do so. In April 2016 Kate achieved 'Mentor Level' with the Institute For Vocal Advancement, the highest level of certification possible with the organisation which entailed 12 years of study and examining to achieve such a qualification. Kate is one of only a handful of teachers in the whole of Europe to achieve this level of certification. 
Between the years 2004 & 2013 Kate studied with the Speech Level Singing Method created by Seth Riggs. Kate studied personally with Seth and his team of Master Teachers during this time and became one of the highest level teachers in the UK, certifying at level 3. 
Kate can quickly 'diagnose' a voice and a singer's vocal tendencies and then prescribe specific vocal exercises to help a singer achieve their goal.
Kate has a degree in Musical Theatre and is skilled in both acting and different theatre and stage performance techniques. Between 2004-2013 Kate trained and worked with Seth Riggs and his team of Master Teachers as part of the 'Speech Level Singing' organisation. Kate studied personally with Seth and his team during this time and became one of the highest level SLS teachers in the UK. When the Institute For Vocal Advancement (IVA) was founded in 2013 by several of the worlds best singing teachers such as Jeffrey Skouson and Spencer Welch, Kate was asked to join the organisation as a teacher and also as regional representative for the North of the UK, overseeing the education of IVA singing teachers in the area and hosting training events at Pro Voice Studios. Kate continues to study regularly both as a teacher and singer with Greg Enriquez from Las Vegas, USA, one of the original SLS Master Teachers.
In 2008 Kate opened her own singing studio, Pro Voice Studios, teaching private singing lessons and delivering workshops in performance, vocal technique and songwriting to schools, colleges, charities and private organisations. Over the last few years, Kate has taught and helped thousands of people with their voices and presented to groups of several hundred.
Kate has been performing in public since the age of fourteen. Over the past few years Kate has sung in front of thousands of people in the UK and around Europe, touring with the bands 'ALM:UK' and 'I AM FUTURE' (formerly known as 'RPM") as well as doing her own private gigs. Kate featured both as a front line singer and BV on several albums by both bands. She has much experience in studio work, song arranging and vocal production.
Kate is passionate about helping people achieve their full vocal potential and is committed to the success of every singer that walks through the door, whether their goals are professional or personal. As an IVA Instructor, Kate is committed to on-going training, regularly attending master classes and teacher training events worldwide to develop her own skills both as a teacher and vocalist.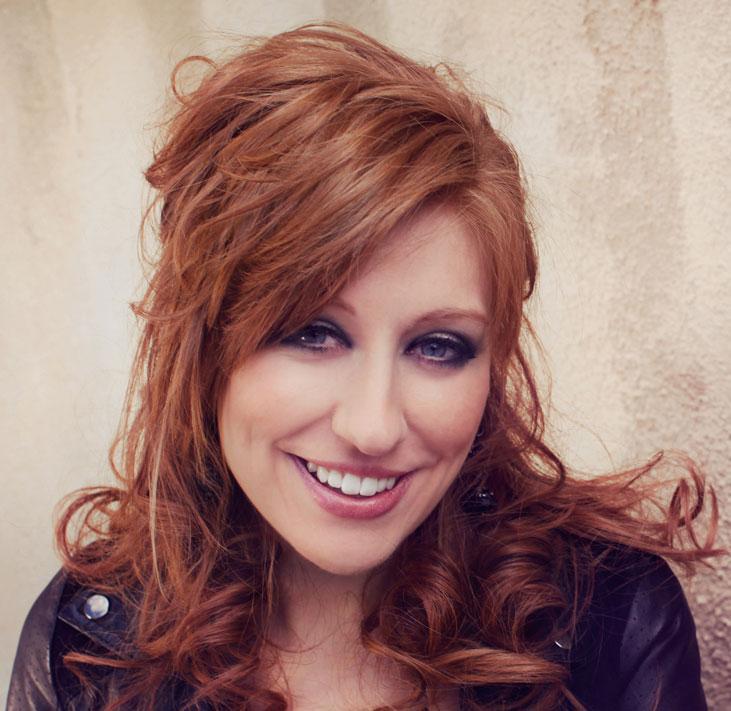 Provides In-Person Lessons
Provides On-Line Lessons
Pro Voice Studios
Woodhouse Lane, Sale
Manchester
M33 4LN
United Kingdom