Josepha Hanner
🇩🇪 Germany
Josepha has a very complex professional music education. She is Studienrat (senior teacher) for music for german highschools. To focus on her passion of singing and teaching voice she joined IVA from the very beginning and is now on her way to Advanced Level Teaching.
Besides this she is a choir conductor and plays several instruments (piano, flute, guitar).
Her own singing includes Bossa Nova, Jazz, Latin American Folk. Currently she runs a Joni Mitchell Solo Programm.
In her teaching she is very empathic and super focused on the needs of her students voices. She has a long experience in teaching different voices and helping  the singers with their individual requirements. Her clients  benefit also  from her knowledge of different styles. Students ages are from 5 years to 75 years old. They are choir singers, lead singers in bands, amateurs and professionals in different styles.
Here is a feedback in german from one of her students:
"Knapp 5
Jahre hatte ich in meiner Rockband gesungen, natürlich ohne mir irgendwelche
Gedanken über Technik zu machen.
Die Folge:
Mehrere Besuche beim HNO, Logopädie und ein Jahr vom Arzt auferlegte
Gesangspause, dank Schäden an den Stimmbändern. Nach der Logopädie hatte ich
den Einstieg zurück ins Singen zunächst mit klassischem Gesangstraining
versucht, musste allerdings schnell feststellen, dass das nicht wirklich zu
meiner Musik passt.
Über Google
habe ich Josepha gefunden und dank intensivem Einstieg (2x pro Woche) sehr
zügig die ersten Fortschritte gemacht. Hohe Lagen, die früher nur mit Gewalt
(und Gebrüll) erreichbar waren, sind nach nicht mal einem Jahr deutlich
angenehmer singbar, d.h. ohne Schmerzen, ohne Heiserkeit und ohne (körperliche)
Anstrengung. Auch der Kontrollbesuch beim HNO hat bestätigt, dass die
verletzten Stimmbänder sich trotz regelmäßigen Gesangsstunden und Bandproben
immer weiter erholen (O-Ton: "Deine Gesangslehrerin scheint zu wissen was sie
tut.")
Natürlich
braucht es ein wenig Ausdauer und viel Konzentration, trotzdem kann ich
Josephas' Unterricht jedem empfehlen: Der Erfolg ist es auf jeden Fall wert."
Tobi K., Munich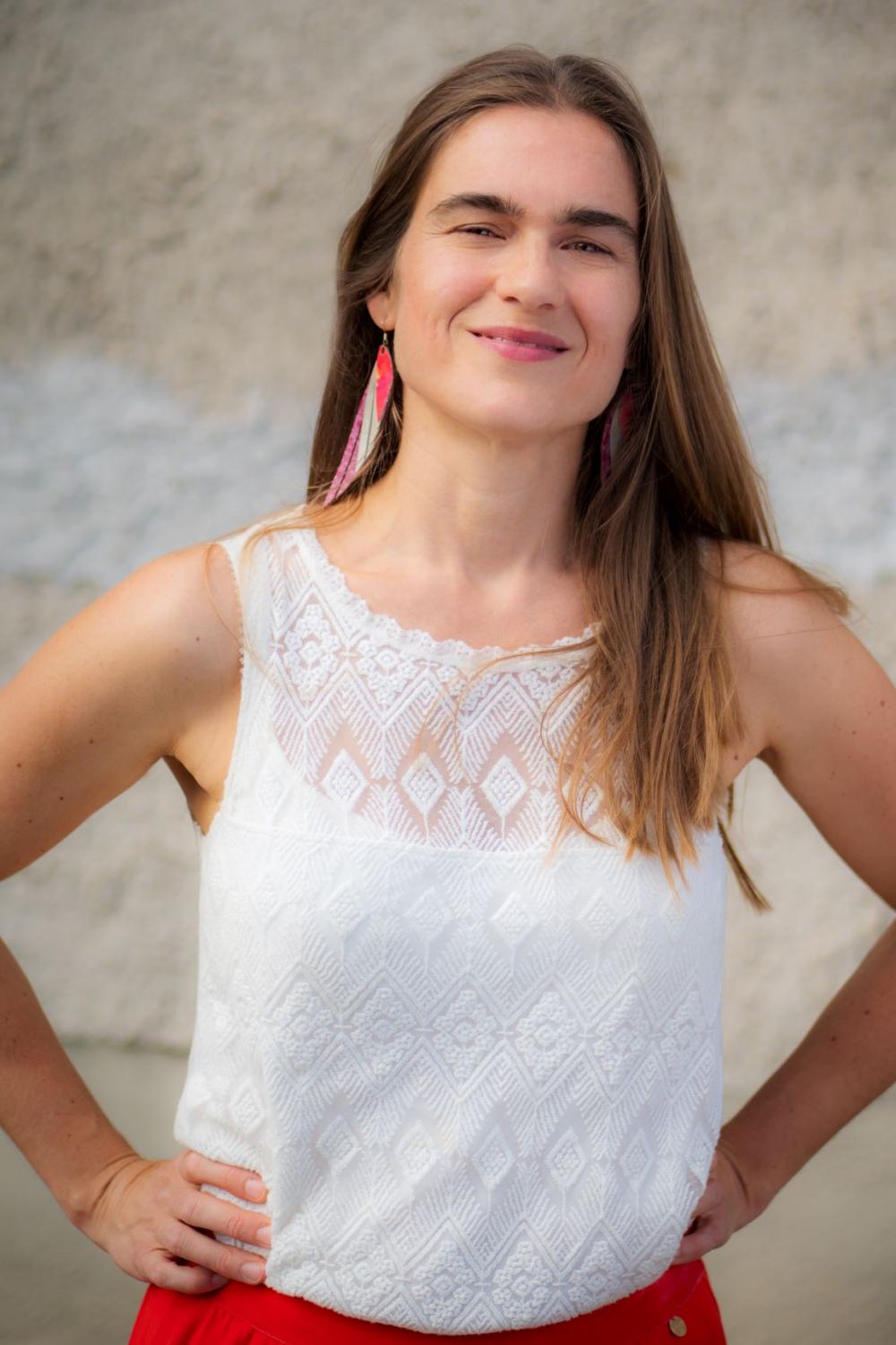 Provides In-Person Lessons
Provides On-Line Lessons
Voice Studio Josepha Hanner
Munich
Germany
Voice Studio Josepha Hanner
Passau
Germany