Betina is a certified IVA instructor Level I, but also an experienced singer. Besides IVA  she also studies musicology at the
University of Performing Arts Graz  (Austria). 
Betina has performance background. For many years she participated and performed with choirs, in high school, she participated in a gospel / POP choir where she also performed as a soloist for several years. 
The school offered her many opportunities for solo singing performances, several solo concerts, and she was happy to
sing many accompaniments. only these opportunities continued at the Academy of Music and Arts in Graz, where she
also sang solo and in choirs at many concerts. 
She has been fascinated by the voice from a young age  and has followed her passion for singing since. She teaches all
genres, from jazz, pop, rock, gospel, classic and more.
Betina gives online and in-person lessons.
Her lessons are interesting, the student can expect maximum dedication. Betina is a hardworking, productive and
focused teacher.
Dedication and love for music and singing drive her forward to get the maximum result from each student, regardless of his/her prior knowledge.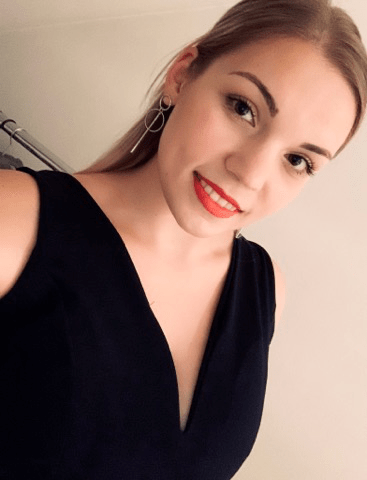 Provides In-Person Lessons
Provides On-Line Lessons
Betina Litrop
Graz
Austria
Betina Litrop
Murska Sobota
Slovenia