Melanie de Sousa
🇦🇺 Australia
Melanie de Sousa, described as a 'Natural Teacher' delights in getting results with Singers Voices.
Melanie enjoys the challenge and satisfaction of helping develop the vocal talent of both professionals and non-professionals alike.
A full time Voice Teacher for 15 years, Melanie continues to maintain a busy studio in her region, as well as working with singers from around Australia. She runs a studio with more one teacher, from cute lessons for children through to the Singing Professional.
Melanie began with Classical Piano and Singing and over a period of time has also sung in a Pop Cover Band and numerous other Community Events.
Melanie has studied as a voice teacher with many world-renowned voice coaches – from Sydney, New York, Los Angeles, Utah, San Francisco, Las Vegas and Canada. Melanie is committed to on-going training and education, regularly attending Teacher Conferences, Workshops and Master Classes to develop her Teaching skills.
Melanie obtained Mentor Teacher Certification within IVA in 2015 and values her time working with the local IVA Teachers.
A former Certified Speech Level Singing (SLS) Instructor, Melanie previously held the role of Regional Representative for SLS and Area Representative for IVA, organizing education and certification for other Voice Teachers in Southern Australia. Melanie has been instrumental in bringing world-class Master Instructors and teacher-training events to Melbourne, Australia.
She believes that IVA offers exceptional vocal education, certification and mentoring for professional singing instructors. Melanie is thrilled to be a member of the IVA community.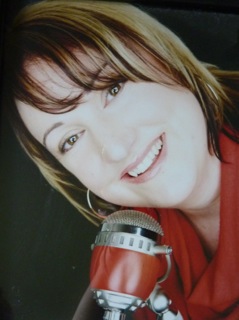 Provides In-Person Lessons
Provides On-Line Lessons