Adeline is a qualified, passionate, and committed music educator with more than 12 years of coaching, 25 years of singing, recording, and performing experience. Updated constantly on vocal science and pedagogies, she trains with the best master teachers and professors of voice across the globe. She has the rare ability to skilfully deliver quick yet lasting results and never ceases to transform the voices of aspiring and professional singers. Coupled with her warm and caring personality, she connects quickly with children and adults alike. 
A well-loved gospel singer in the local community. She is also a familiar face who leads worship to an audience of 30,000. She has fronted numerous projects in both English, Mandarin, and Hokkien dialect such as 12 church album recordings, many major concerts, and tours since 1994. Over the years, she has performed as the lead in musicals "The Love Story Of Xiao Niang" (2007), Mediacorp TV's Christmas Showcase "The Christmas Wish" (2003), collaborated in album recordings with renowned gospel artists and labels like Bob Fitts for Integrity Music and Hillsong (Hillsong Global Project) (2002, 2013) plus recorded music videos which are well received in China (2015, 2017).
A vocal coach who is responsible for the vocal development of solo singers. She has inspired, trained, and developed over a hundred singers through individual lessons and hundreds more through vocal pedagogy workshops, placing a strong emphasis on IVA singing techniques that focus on achieving a good and healthy vocal balance. 
Challenged with vocal damage and health issues in 2007-2011, she has emerged a change-maker at heart, a vocal coach who empathizes with her students' struggles and performance anxieties. Adeline's mission is to educate and inspire others while building confidence and unlocking their truest potential. She deems all her students as important to her regardless of their backgrounds and vocal competencies. Adeline is flexible in coaching across all genres of musical styles including Pop & Rock, Jazz, and R&B. 
"Beyond being one of the most encouraging teachers I've ever encountered in my life, Adeline's extensive knowledge of the latest scientific developments in singing technique makes her the most effective vocal coach I've ever had the honor of learning from.
Adeline has a seemingly miraculous way of pinpointing the most effective route to improving your singing in the shortest period of time, and I always leave a lesson feeling so grateful to have found her. Thank you, Adeline. From extending my range to improving my vocal expression, you've helped me accomplish in months what I've never been able to in years. It's so motivating to experience constant progress in my voice, and I can't imagine where I'd be without you. Thank you!"
~ Huron Low
Singer, Beatboxer, Co-founder of Virtuoso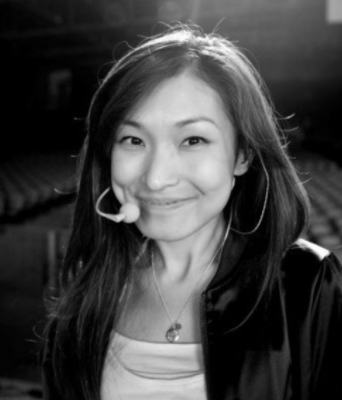 Provides In-Person Lessons
Provides On-Line Lessons
Adeline Gan Vocal Studio
208 New Upper Changi Road Singapore 460208
460208
Singapore