Becca Marie
🇺🇸 United States
Becca is a Professional Singer and Certified Vocal Instructor (Advanced Level) in the Institute for Vocal Advancement. She also works with PCG, an artist development company that works with those aspiring to perform professionally in Commercial Music and on Broadway.
Becca is from Las Vegas where she had many live performing experiences on The Las Vegas Strip, as well as studio recordings including featured vocals on Grammy Nominees, The KILLERS latest album "Wonderful, Wonderful."
Becca has a true passion for teaching and is dedicated to her student's success. For the passed decade, she has loved teaching all ages and genres and has been privileged to teach all types of singers from professional studio and stage singers, to small children developing their love for singing. Being certified in the Institute for Vocal Advancement, her goal "is to train voices to sing in a free and natural manner, smoothly, from the bottom of the range to the top with no breaks or sudden changes in quality."
Along with Becca's ability to train adult singers at all levels, she also has a huge love for teaching children and teens to reach their full potential while using positive and personalized teaching approaches. To become an expert on children, she studied Educational and Developmental Psychology at the University of Connecticut. Which lead her to be a Certified Teacher Educator and educate voice teachers world wide on the subject of teaching children to sing. Becca has a true passion for music and singing. She believes all can benefit from finding enjoyment in their singing voice.
"I love the power of music and the way singing can affect yourself and those around you. From personal experience, it is thrilling to be able to accomplish something vocally that you've never been able to before. That is why I love teaching so much. I get to witness my students have these same breakthroughs and accomplishments as we work on their voices. I love what I do!" -Becca Marie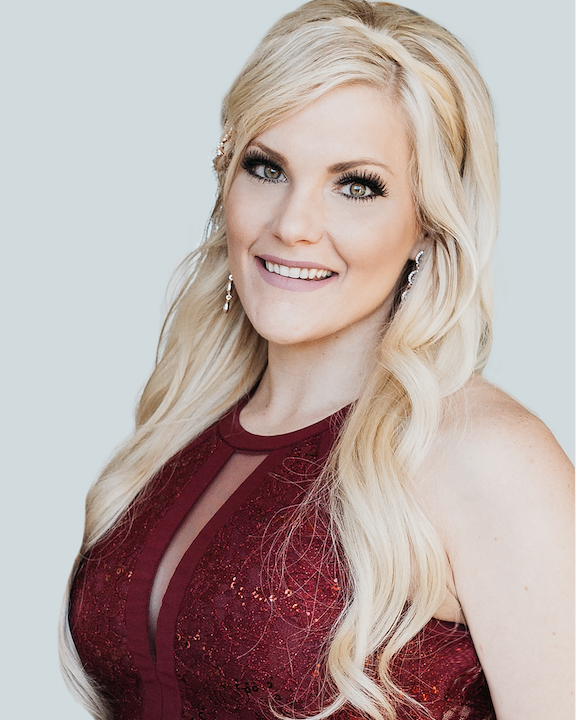 Provides In-Person Lessons
Provides On-Line Lessons