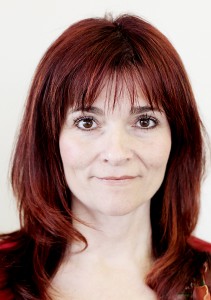 Known as the teacher who gets results, Linda has always enjoyed the challenge and satisfaction of helping develop the vocal talent of both professionals and non-professionals alike. She has over 17 years of teaching experience. Linda obtained level 5 SLS certification, the highest level attainable, and in 2010 was invited to be one of only five Master Teachers for Speech Level Singing International.  Known as the MT, they were responsible for educating and training all SLS teachers worldwide.
"Linda Tomkinson is an extremely rare voice teacher who cannot only negotiate from the lower part of her range to the upper part of her range without a break, but she can teach it.  Again, it should be said that Linda Tomkinson knows and can do it herself.  Most importantly, she brings it to all of her pupils, old and young, male and female, with equal aplomb, and I cannot endorse anyone more heartily than Linda Tomkinson." Seth Riggs, President and founder of Speech Level Singing.
Linda was first introduced to Seth Riggs and SLS in 1995. In her first lesson with Seth, he recognized her ability to quickly catch on and strongly encouraged her to pursue a teaching career in Speech Level Singing. Taking his advice, Linda met with great success in building a large clientele over a short period of time with only word of mouth as her advertising. She has attracted much of the local talent, artists, and singer/songwriters and now Linda's students are worldwide.
Linda served as Executive Director for the Seth Riggs Summer Vocal program from 2005 to 2009.  She also served as director of SLS International Teachers' Conference held annually from 2010-2012.
Linda has received several awards from SLS International and even scholarship money to further her education and training. Linda feels honored to have been mentored and trained by Seth Riggs and several other Master Teachers, past and present, including: Greg Enriquez, Jeffrey Skouson, Dave Stroud, Brett Manning, Michael Goodrich and Wendy Parr. Linda continues her studies today and believes that learning should never end.
In March of 2013 Linda joined IVA as a Master Teacher and one of the Founding Members, and is looking forward to moving forward as their Director of Panel Testing.
Linda's students have met with great success and have competed and performed with Rihanna World Tour, American Idol, The X Factor, Disney, BYU Young Ambassadors, Dance Dance Revolution, Fuse TV, Xbox 360, Konami, Cascade Recordings, Big Idea Productions, Hale Center Theater, Usana.  They have won numerous talent contests and scholarships.
A wonderful summation of philosophy taught in her studio is found in the following statement: "I'm committed to teaching what I believe is vocal truth, and will continually search and implement truth wherever I find it."