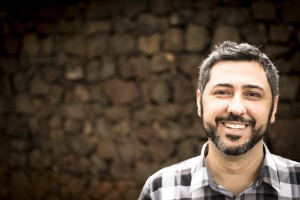 Rafael has studied voice and the teaching of voice continuously since 1998, working with some of the world's greatest vocal experts. He has been a musician since he was eight years old. Rafael performed as a singer, drummer, bassist, and guitarist, besides his work as a composer and bandleader.
For more than 20 years Rafael has been teaching Brazilian and Pop Acoustic Guitar. From 2008 onwards to 2012 he has worked as a certified teacher in SLS.
In 2013 Rafael left the SLS organization to work with a selection of outstanding teachers across the world to set up a new and improved Teacher Training Organization- The Institute for Vocal Advancement. 


Rafael's client portfolio in Brazil includes gigging musicians, songwriters, actors, entrepreneurs, lecturers, vocal groups, and many clients via Skype. At the same time, he is busy with several jobs as a vocal producer in different styles of Brazilian Music. 
Rafael has learned from some of the greatest voice teachers in the world including, Seth Riggs, Jeffrey Skouson, Spencer Welch, Dave Stroud, Greg Enriquez, John Henny, Wendy Parr, and Dean Kaelin, among others.
He is also a Member of he National Association of Teachers of Singing – NATS, U.S.A.