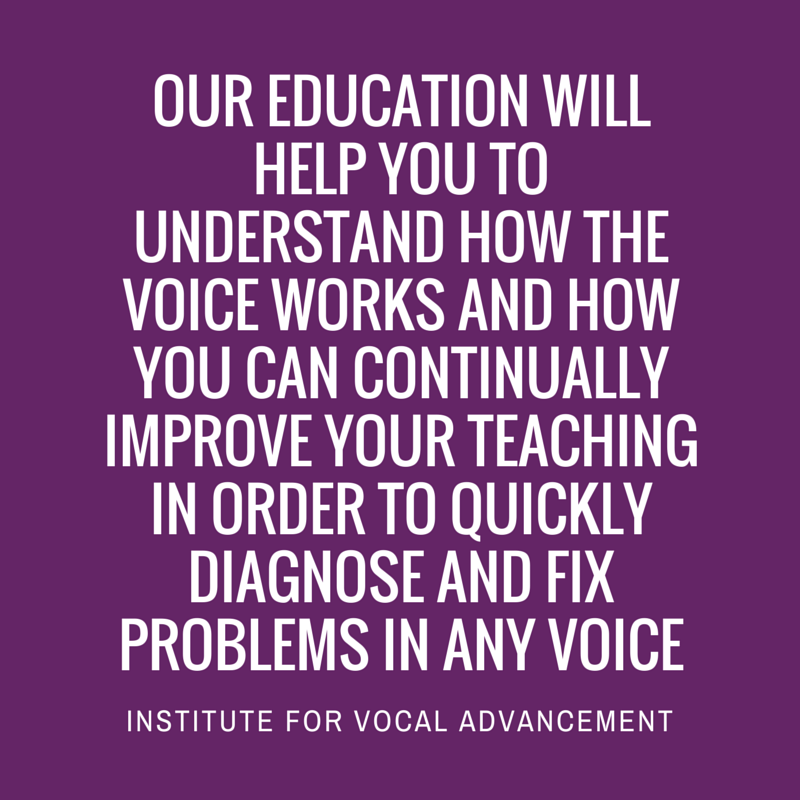 There is no other organization that offers more of a wide variety of education specifically for the teaching of vocal development than IVA does.
As an IVA teacher, you will earn a certificate which represents the highest quality vocal education and pedagogy. You will have access to the benefits of a highly professional organization that strives to serve you and meet your specific needs as a teacher of singing.
You become a part of a network of highly-trained and talented vocal instructors which provides the optimal environment for your continued growth and education.
As a Certified Instructor, you have access to our yearly teacher conference, IVACON, teacher-trainings, master classes and workshops right in your area, as well as online training in the form of webinars. Our education will help you to understand how the voice works and how you can continually improve your teaching in order to quickly diagnose and fix problems in any voice, and also how to develop voices of a professional calibre that can meet the demands of modern careers in singing.
In addition, you will have access to education in many areas of singing such as performance, musicianship training and style coaching across multiple genres of singing.
As a licensed IVA teacher, you will be able to market and promote your teaching with the IVA name and logo.