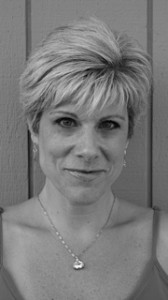 I was raised in a very musical family. My father was a violinist and my mother a pianist. I started taking piano lessons, literally begging for them, when I was five years old. I always loved singing, and because I could hear harmonies, became the 'alto' in singing duets with my sister from a very young age.
Musical theater called my name in high school, and in addition to singing and accompanying high school choir, I had my first forays into performing on stage.
I pursued a voice performance degree at Northern Illinois University. Here, I discovered I was a soprano. I did post-graduate work in opera at USC and then moved to the San Francisco Bay area, where I performed in local opera and as a chorister with the San Francisco Opera.
I have since added music directing to my plate and have worked on many musical theater productions in the North Bay area.
I began to teach singing in 1992, and since then have been so fortunate to study with some of the finest Master Teachers in the world. This began with Seth Riggs and Speech Level Singing. My voice and teaching have grown exponentially and continue to grow.
I am so thrilled to be a part of the IVA team and its mission; I believe in it and teaching vocal truth. I have seen so many lives (not to mention voices!) change for the better over the last few years, in particular, due to the training I have received and can impart to students.
In my opinion there is nothing more gratifying than helping someone to unlock the music and voice within themselves. It is pure joy. AND it is also pure joy to continue to have vocal epiphanies as I explore with my colleagues this amazing, enigmatic, and organic instrument: THE VOICE!!!